4 Day Tour:
December 10-14, 2021
Pricing
Double Occupancy, Per Person
Base Pricing is always calculated for double occupancy.
Solo Traveler
$400 supplemental for Solo Travelers.
Tour Highlights
3
Places to see
before you die
The Riverwalk
The Alamo
Natural Bridge Caverns
Missions of San Antonio
Culinary Institute Dinner
Maverick House
The Witt
San Ferendo Cathedral
San Antonio Botanic Gardens
Light Displays
Tour Includes
Round trip airfare from Chicago
First Class Hotel
Accommodations
Daily Breakfast
3 Dinners (including Culinary Institute
Deluxe motorcoach transportation
Admissions to all listed Attractions
Round trip airport transfers in the Chicago land area
Guided by Bill Ball
Baggage Handling and All Gratuities
Tour Itinerary
Day One: We start our Christmas Adventure with a ho-ho-ho and a big red bow as we fly (in Santa's sleigh) to the beautiful city of San Antonio. We begin with a city tour including a visit to the famed Alamo that changed Texas history forever. We will indulge ourselves at the Mexican market and Riverwalk where we will take a canal boat ride through the city. We end the day seeing the dazzling Christmas lights of the Riverwalk itself.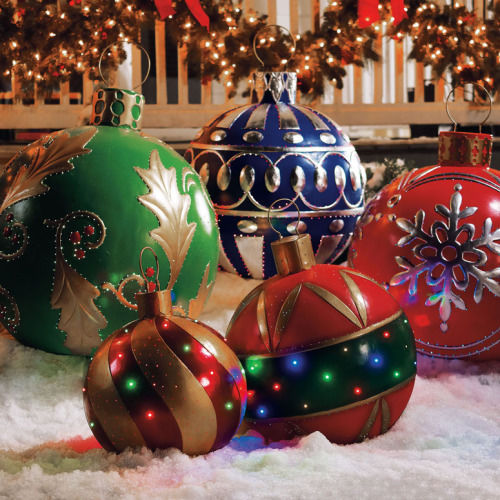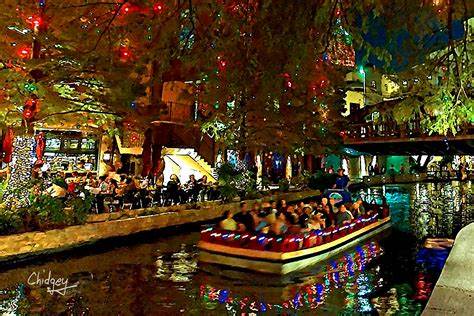 Day Two: Today is going to be one of the more unusual mornings you will ever spend celebrating Christmas. We are going to explore the Natural Bridge Caverns—here carols are sung in the cave providing a chorus that will blow you away. This afternoon, we visit the UNESCO protected Missions of San Antonio. This National Park site features several missions that have served the area for hundreds of years. This evening we have two treats for you—an exquisite dinner at the Culinary Institute where Michelin star level food is "presented", not served. Afterwards, we will drive through a million lightbulb display of Christmas magic.
Day Three: We begin the day with a rare treat—a tour of the famous Maverick house. Open to the public on a limited schedule, we will make sure you are part of the privileged. This is the home of the son of one of the original Texas Independence signers. This 21 room mansion is still used to promote the arts. This afternoon, we will visit the Witt. This is the premiere museum in San Antonio with a great dinosaur collection as well as displays of early Texas, Texans and the wildlife. From there we will tour the incredible San Ferendo Cathedral.
Day Four: The morning is filled with a visit to the famed San Antonio Botanic Gardens and their annual Holiday Blooms. This garden will make you forget it's winter with its massive blooms. The afternoon is free to shop, take in a museum or just relax along the river walk and enjoy this lovely city. Bill will help you make the most of your time.
Day Five: One last surprise for you by Bill before we head home to the cold of winter (can I stay a couple more months?) with memories of missions, the Riverwalk, the story of the Alamo and of course Christmas as only San Antonio does it.