9 Day Tour:
July 1-9, 2022
Pricing
Base Tour Pricing
Double Occupancy, Per Person
Base Pricing is always calculated for double occupancy.
Solo Traveler
$999 supplemental for Solo Travelers.
Canadian Rockies Extension Tour Pricing – SAVE $1400
Double Occupancy, Per Person
Base Pricing is always calculated for double occupancy.
Solo Traveler
$1998 supplemental for Solo Travelers.
Tour Highlights
6
Places to See
Before You Die
&
National Parks
1
Architectural Wonders
of the World
North Rim of Grand Canyon
Zion National Park
Bryce Canyon
Capital Reef National Park
Salt Lake City
Grand Tetons
Yellowstone
Old Faithful
Buffalo, pronghorn, elk, moose, grizzly, black bear & MORE!
Tour Includes
Roundtrip airfare from Chicago
First Class Hotel Accommodations
Daily Breakfast
6 Dinner
Deluxe Motorcoach Transportation
Admissions to all listed Attractions
Roundtrip airport transfers in the Chicagoland area
Guided by Bill Ball
Baggage Handling
All Gratuities
Tour Itinerary
Day One We fly to Las Vegas the nearest airport to the Grand Canyon. We'll do a city strip tour before heading into the wilderness. We enjoy a spectacular tour of the North Rim of the Grand Canyon. The North Rim is visited by fewer than 10% of the visitors to the Grand Canyon, allowing you to enjoy all of the beauty of the canyon without the tourist crowds. We overnight at the North Rim in the heart of nature's beauty. This evening join your guide at Sunset Point for a truly amazing view.

Day Two We spend the morning in the beauty of the Grand Canyon's magnificence before departing for
Zion National Park. Zion is a wonder of wildlife and geology. We stay in the park to maximize your connection to this wonderous ecosystem.

Day Three This morning we explore more of the towering cliffs and scenic wonders of Zion before we depart for Bryce Canyon. The strange rock formations coupled with the oldest living things, Bristle Cone Pines, make this park amazing.

Day Four We have more time this morning to take pictures of the wild hoodoos of Bryce before continuing on to Capital Reef National Park, where Butch Cassidy hid out and every road is a scenic bi-way.

Day Five We tour Capital Reef discovering the secret behind its nautical name. Here wildlife shares the land with multi-colored rock formations that will leave you speechless. Our next stop is a special surprise—a lost park where few, even locals, dare venture because of the hideous beings that dwell there. We end the day with an overview tour of Salt Lake City including the famous Temple Square.

Day Six We head through some of the most beautiful scenery in the US on the way to Grand Tetons and Yellowstone National Parks. We visit the western town of Jackson Hole where you will feel like you entered another era. Tonight we have a very special dinner planned for you. On the way into town, we will pass through the National Elk Refuge where the rare trumpeter swans nest —have your camera ready.

Day Seven This morning we enter Grand Teton National Park, just south of Yellowstone. The Grand Tetons are
known for large elk herds and wonderfully carved mountains. The breathtaking scenery and the plentiful animal
sightings are sure to amaze you. We then enter Yellowstone and begin touring the Southern end of this gigantic
park. Geysers, hot springs, buffalo, coyotes, elk and moose are on the agenda today.

Day Eight We tour Yellowstone with stops at Yellowstone Falls (four times higher than Niagara), the Mud volcanoes, Lake Yellowstone (the largest body of water at these altitudes) and Old Faithful. Keep watch for elk, deer, black and grizzly bears, a wild variety of bird life and more.

Day Nine We leave Yellowstone this morning but keep your eyes peeled. The drive today is famous for pronghorn, coyotes, wolves, bighorn sheep and buffalo. What a way to end, but it doesn't have to! You can combine this tour with the Canadian Rockies tour for the ultimate North Wildlife Adventure.
---
Tour Extensions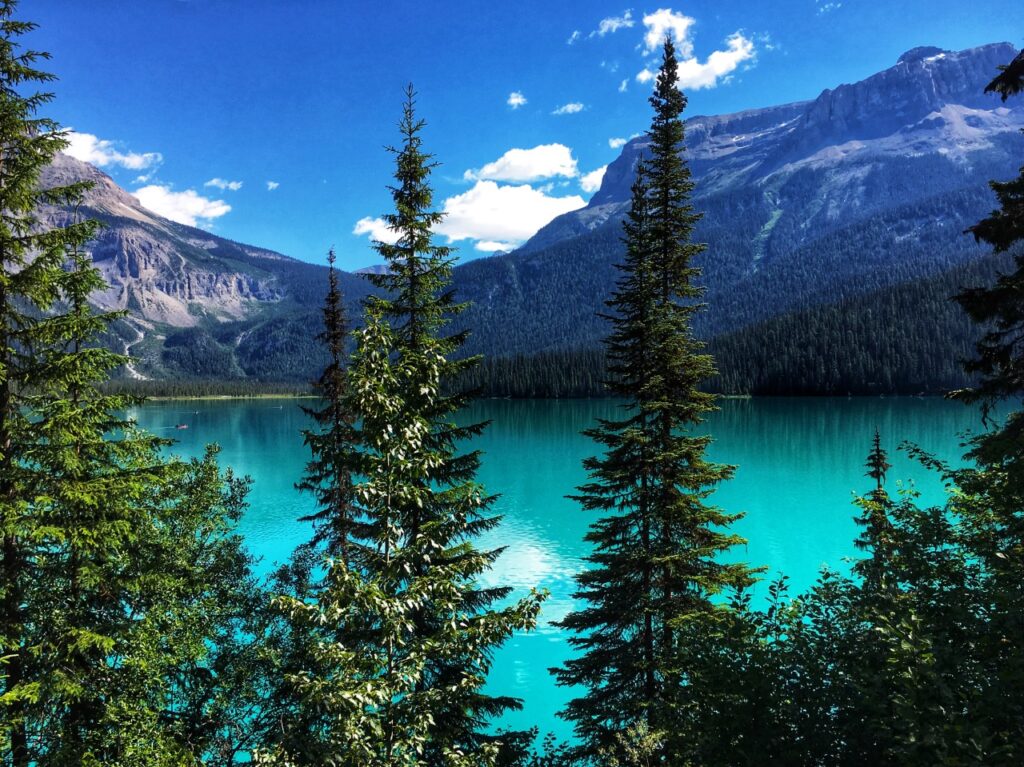 Canadian Rockies
Glacier National Park, Waterton National Park, Going to the Sun Road, Yoho National Park, Lake Louise, Emerald Lake, Banff Springs & More!