15 Day Tour:
January 16-30, 2021
Pricing
Double Occupancy, Per Person
Base Pricing is always calculated for double occupancy.
Solo Traveler
$850 supplemental for Solo Travelers.
Tour Highlights
2
Places to see
before you die
Accra
Castle region of Ghana
Kumasi–Capital of the Ashanti Kingdom
Bonwire–Home of Kente cloth
Lome–Togo's capital
Ndjanena–Chad's capital
Zakouma National Park
Buffalo, Elephant, Giraffe, Lion, Leopard, Cheetah & More!
Tour Includes
Round trip airfare from Chicago
All Internal Flights
First Class Hotel Accommodations
Daily Breakfast
Daily Lunch
Daily Dinner
Deluxe Motorcoach Transportation
Admissions to all listed Attractions
Roundtrip airport transfers in the Chicagoland area
Guided by Bill Ball
Baggage Handling
All Gratuities
Tour Itinerary
Day One We fly from the US to the coastal region of Africa in search of fascinating cultures, new and exciting wildlife and a bit our own history.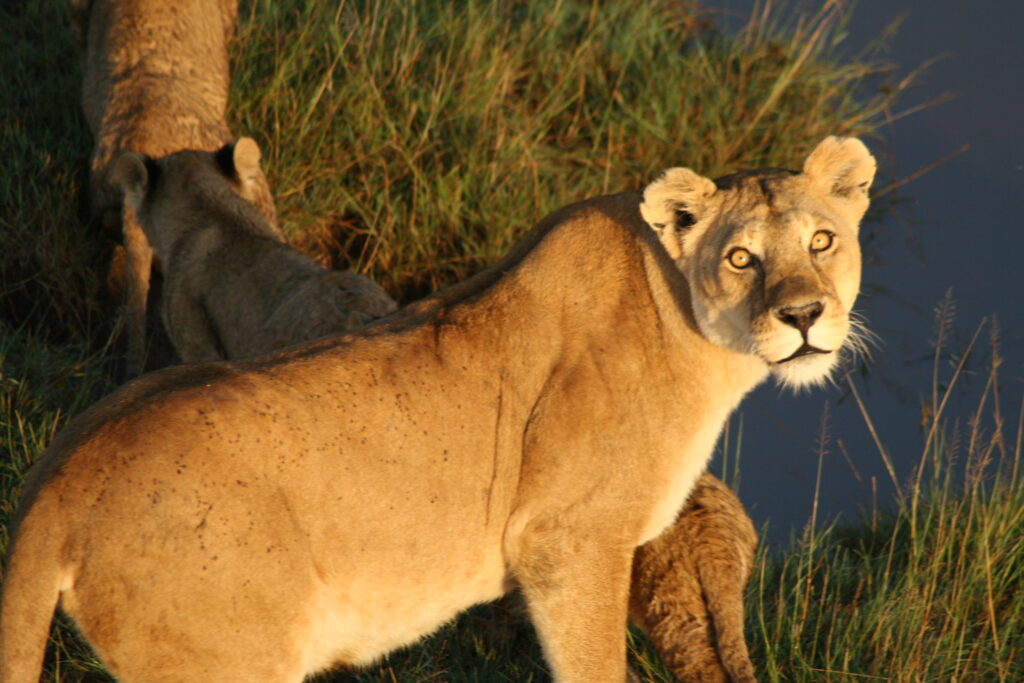 Day Two Our full day tour of Accra is truly a full day. We'll start with Independence Square and its flame of African liberation. The Kwame Nkurumah Memorial Park, resting place of Ghana's first president, is a beautiful garden and craft market. One of Accra's most historic neighborhoods Jamestown is complete with lighthouses, original colonial buildings and architecturally interesting African style housing.
Day Three We will take a day trip to the UNESCO Castle region of Ghana. We will pass through Anormabo—the ancestral home of famous Jazz musician Louis Armstrong. We will visit UNESCO World Heritage Cape Coast Castle, which was the seat of the British Colonial administration until 1877 when the capital moved to Accra. After lunch we will visit a second UNESCO site—Elmira Castle built in 1482. This is the oldest European structure in sub-Sahara Africa. We will also visit former slave markets and cemeteries.
Day Four This morning we drive to Kumasi—capital of the Ashanti Kingdom. We will visit the Manjiya Palace of the Ashanti royal family until the mid-1970's. Today it has been transformed into a museum filled with Ashanti Kingdom artifacts. We'll visit two very important symbols of the Ashanti—the Golden Stool and the Okomfo Anokye Sword.
Day Five We venture into the heart of the culture and crafts of Ghana today. We'll visit the woodcarving village that is renowned for its talented craftsmen that create fertility dolls, walking sticks and stools used by royalty. You'll have a chance to buy one of these treasures for your home before we head to the textile village. Here artisans hand stamp patterns on cotton to make Adinkra cloth. You'll learn how natural dyes are created to make these special textiles and you will have the opportunity to create an item to take home. Next we head to the village that weaves the famous Kente cloth—Bonwire. This loomwork is passed down from generation to generation. You'll see how they are created and have the opportunity to purchase a special gift or souvenir for yourself.
Day Six We drive across the border today to the country of Togo and it's capital city. Lome, the capital of Togo, is a city where tradition and modernism overlap. We will visit Independence Square and its neighbor the national museum where we can sample the Togonese culture. We will venture into Art Street and its craft vendors ending at the infamous fetish market at the heart of the voodoo cult.
Day Seven Togo is the center of all of Voodooism in the world and we will have a chance to see a true voodoo ceremony and dance at the outskirts of the capital.
Day Eight We fly today to Ndjaneva, the capital of Chad. Chad has been listed by virtually every travel magazine and journal as the hot new destination in Africa.
Day Nine We tour Ndjaneva today. Starting at its colorful market, we proceed to it's incredible cathedral, the Great Mosque, the National Musuem and the art center. We will also explore the backstreets of the capital to see how locals really live here.
Day Ten We fly to Zakouma National Park—one of the great parks in Africa. Here giraffe, antelope, buffalo and elephant face the great predators including lions, leopards and cheetah.
Day Eleven We spend a whole day in this massive park on the lookout for that perfect wildlife photo.
Day Twelve Another day in the park—this time hunting for the big cats. This park is home to most of the Big 12 making it a perfect safari center and best of all there aren't the crowds typical of Eastern Africa. We will also visit some local villages so you can experience the rural culture.
Day Thirteen We fly back to the capital city after one more safari to find some of the hundreds of bird species—many found here and no where else.
Day Fourteen We start home today on an overnight flight home with fond memories of great African civilizations, the horrors of the slave trade, the unique people of the continent and the immense wildlife that is Africa.
Day Fifteen We arrive have ready to start picking the best pictures out of the hundreds this trip afforded you.